The best way for bakeries to attract customers is by opening the doors and letting all those delicious smells emanate into the street. But when the weather's grim or nothing's cooking, a decent POS display is the next best thing.
Point-of-sale displays are fantastic at pulling customers in off the street and upselling in-store. Something as simple as a pavement sign can increase footfall and customer spending, giving bakeries a vital boost on down days.
Bakeries have their work cut out to keep customer numbers up. However, there is a golden reason for bakeries to stay cheerful – people need to eat!
The trick is to convince people of value at a glance, so all your offers are too good to pass up,and people have a desire to pop in.
Here are our favourite POS displays to do just that: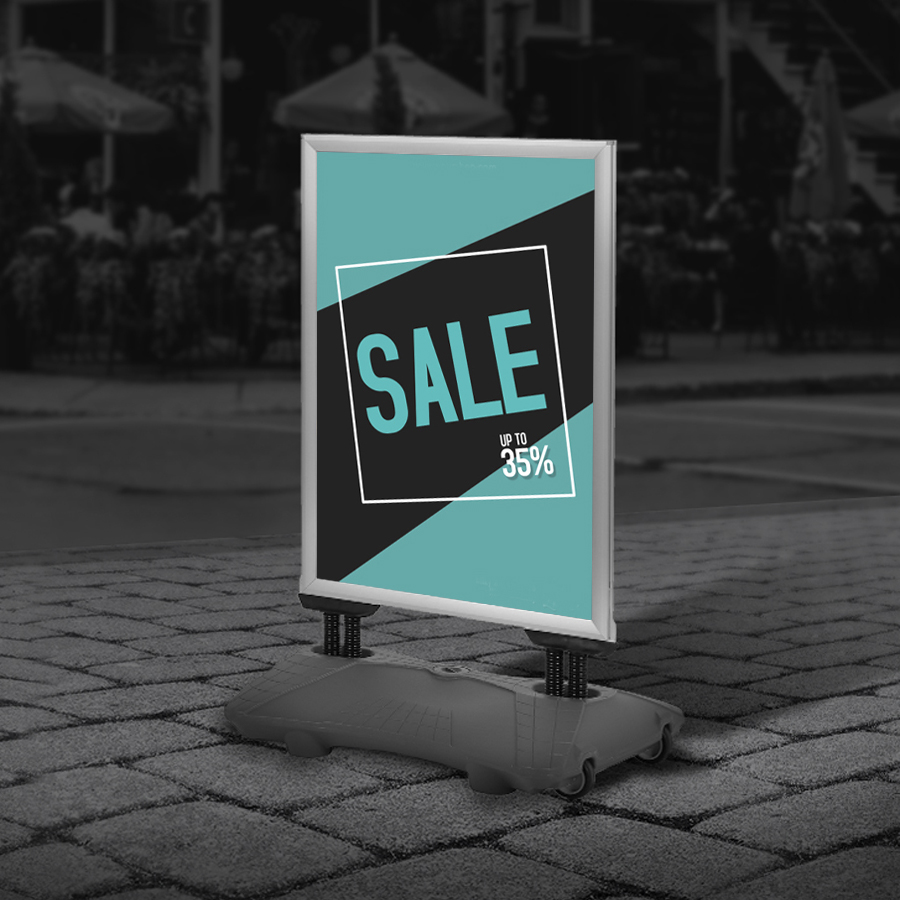 Pavement Signs
Pavement signs are incredibly versatile because they have a water/sand-filled base, making them heavy enough for use outdoors without blowing away.
We offer our water base pavement sign in A0 and A1 sizes – the most popular sizes for exterior posters. The double-sided display is locked into place with a snap mechanism, so it's easy to swap out media but not so easy to tamper with.
A pavement sign is best for long-term media like menus and standard in-store offers, giving you a way to showcase value to customers.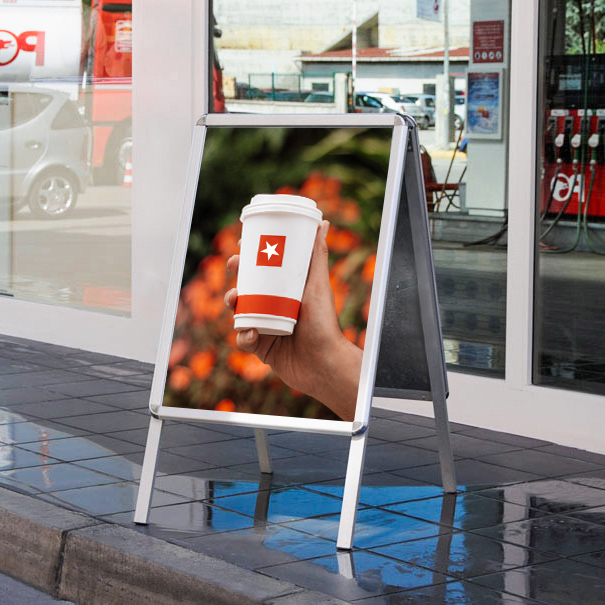 A-Frames
A-frames are cheaper than pavement signs and easier to store, folding down flat when not in use and making them stackable.
Our aluminium A-frame is suitable for outdoor and indoor use, with an anti-glare, UV-resistant plastic poster cover. Aluminium does not corrode or rust, and our product comes fully assembled, making it easy to erect.
Choose from A0, A1, A2 and B2 sizes. Smaller A-frames are better for indoor use to reduce the amount of floor space taken up.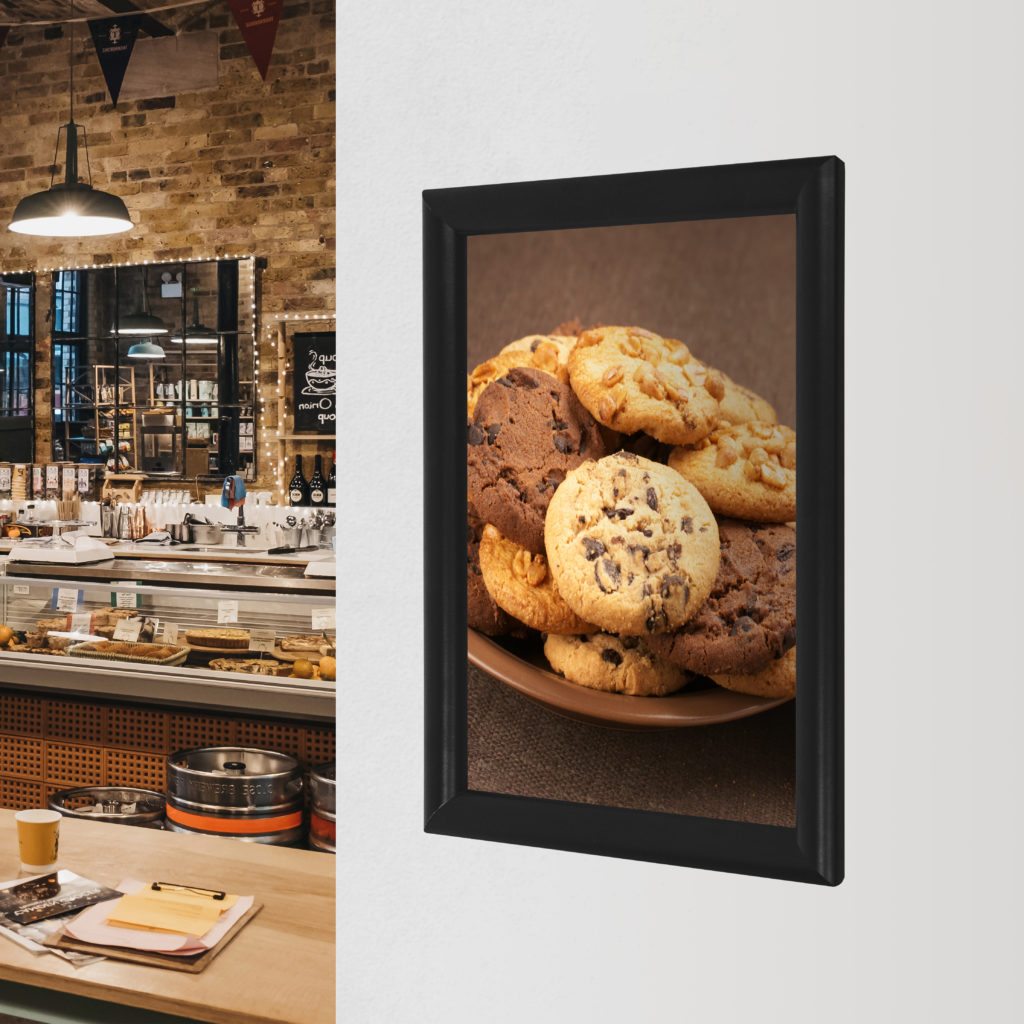 Poster Clip Frames
Poster clip frames are perfect near the bakery counter to display unique offers like meal deals and promotions like seasonal desserts.
Our poster clip frames have an anti-glare poster protector for brightly lit environments and an aluminium frame for durability. They are straightforward to use – insert the media, then snap on the front of the frame, and you're done!
We offer poster clip frames in sizes A0 to A5, with larger sizes ideal for promotional work and small sizes best for customer notices.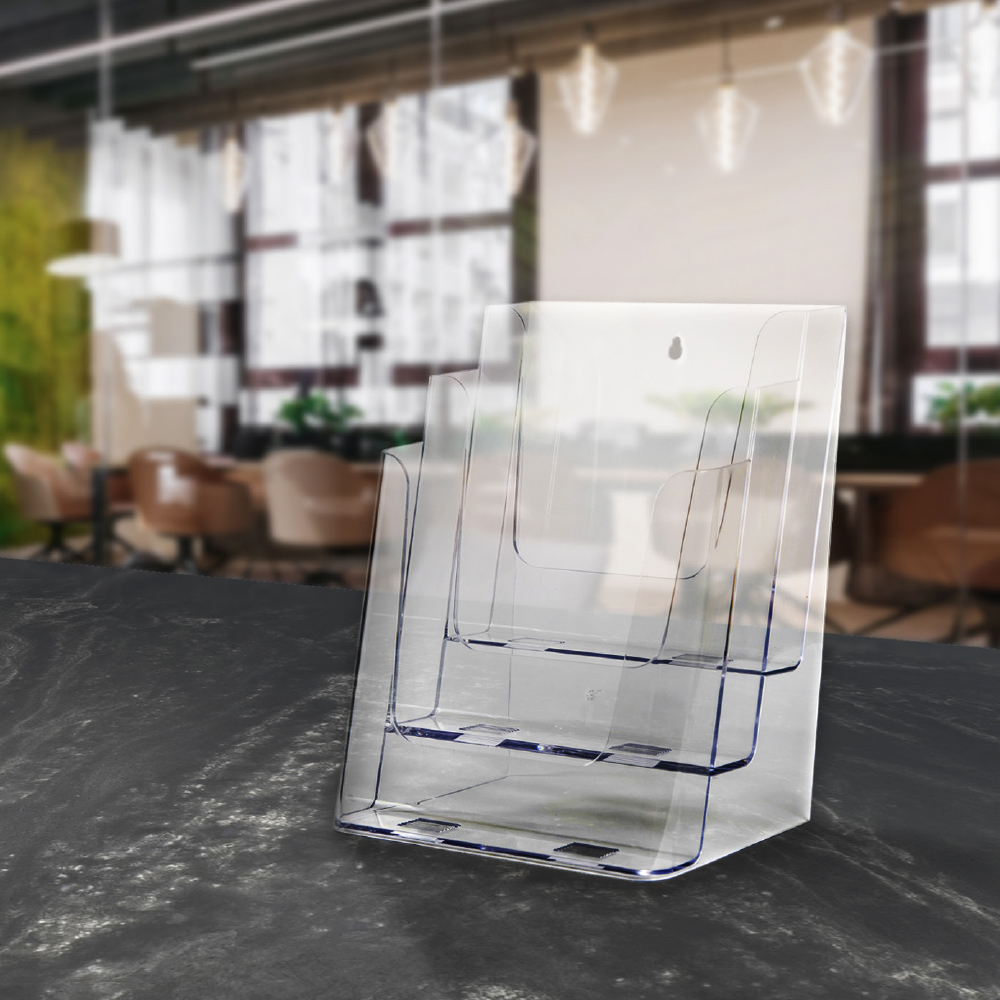 Counter Standing Leaflet Holders
Counter-standing leaflet holders are the most effective way to push home delivery services, bakery apps, seasonal events and menus.
Our leaflet dispensers are made from clear, anti-yellow acrylic for durability and can be wiped clean with regular detergent. Check out our three-tier leaflet rack to save countertop space if you have several leaflets to showcase.
Invite customers to take a leaflet if you want to push an opportunity, like an app that lets people order remotely or a home delivery service.
Overall, POS displays play a critical role in bakery success, attracting customers off the street and increasing customer spending in-store.