Great signage is essential to get your messages seen, whether it's for parents' evening or posters for school events. The right type of signage depends on where your media will live and how often it will be replaced.
Here are the five best ideas for quick and easy school signage: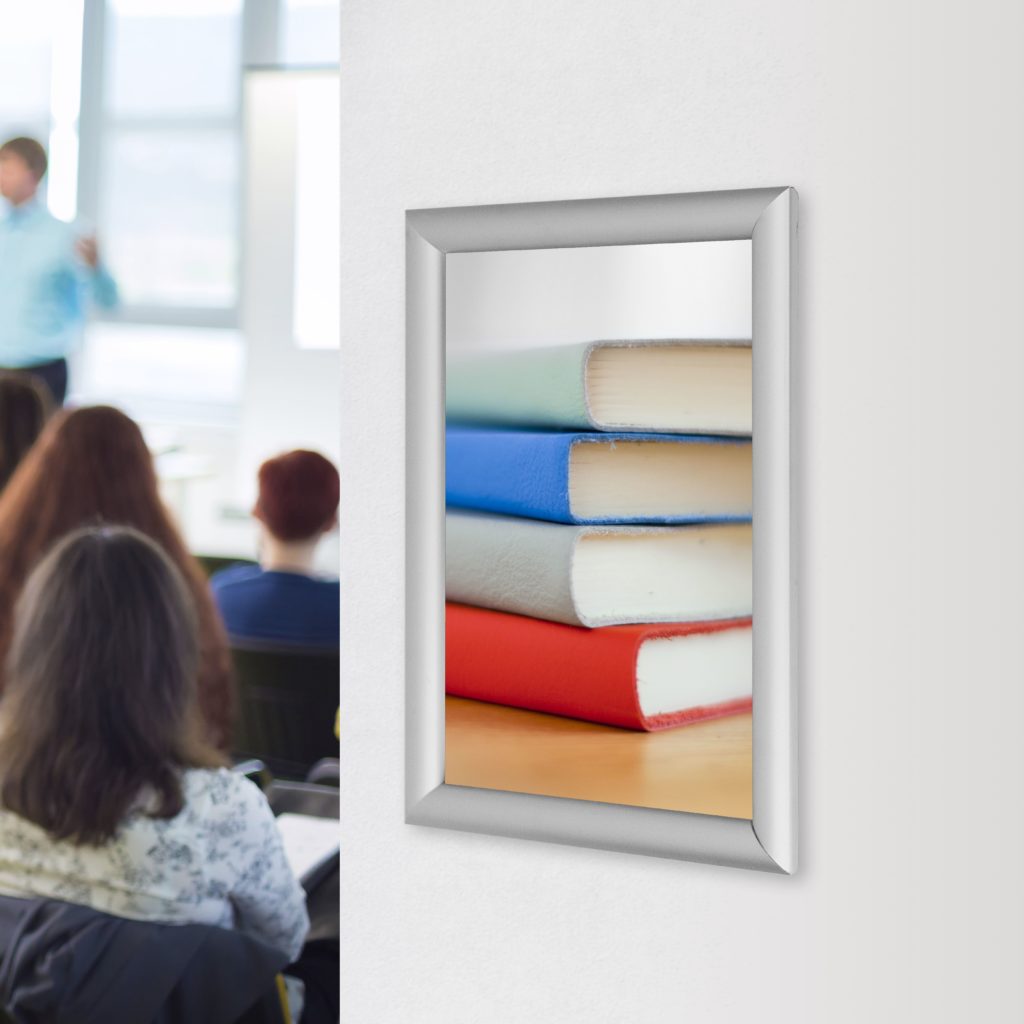 1. Snap Frames
A snap frame is a poster frame that snaps shut to hold the poster in place. The poster is removed by lifting the hinges to release pressure on the poster, although some frames also have a lock to prevent tampering.
Here's a quick run-down of the main types of snap frames:
Miltred – cut at a 45° angle to form 90° square corners
Rounded – rounded corners
Weatherproof – suitable for outdoor use
Lockable – requires a key to open
Tamper resist – upgraded lock requiring a special lever tool
Snap frames are available in sizes A0 to A4. Check out our range here.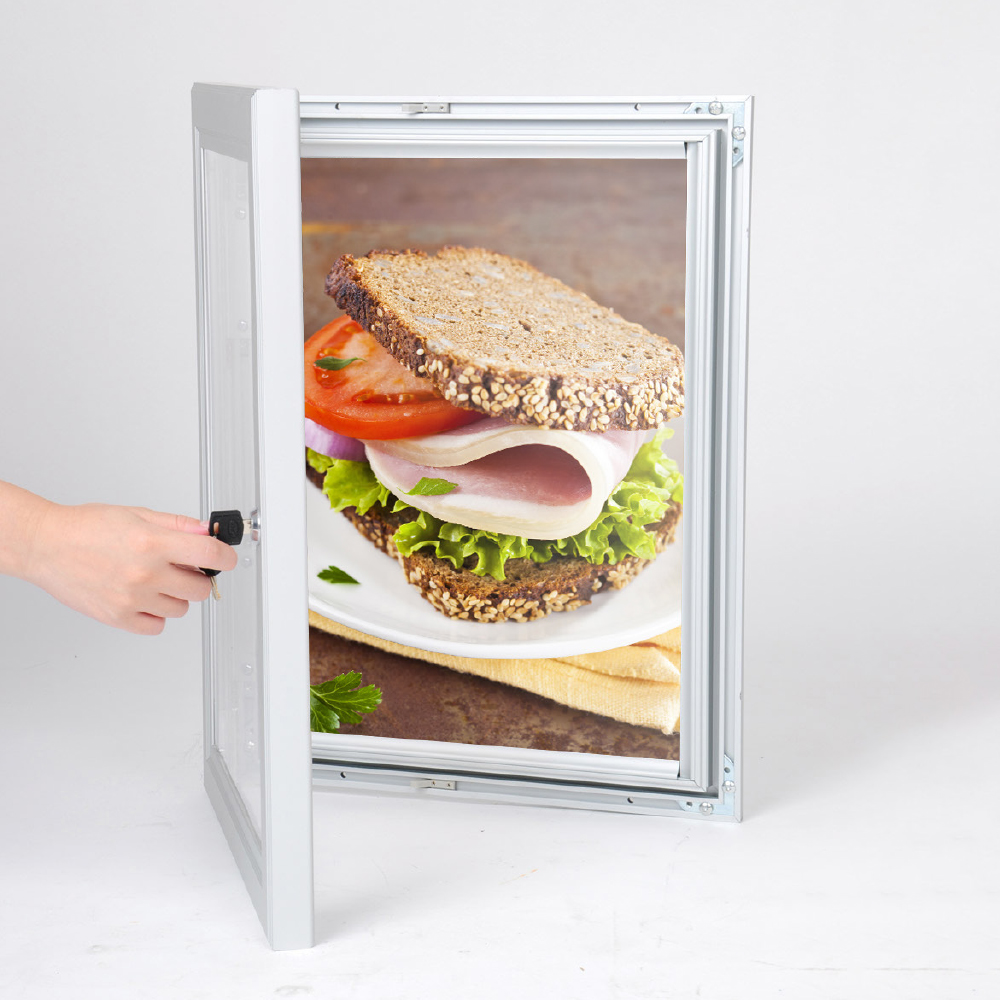 2. Lockable Poster Cases
Lockable poster cases are thicker and more robust than snap frames, designed to protect media (sometimes, snap frames can mark posters, while poster cases do not). They secure the poster in place with transparent internal clips.
Standard lockable poster cases have an aluminium or acrylic backing, but you can also get a felt backing so you can pin posters and leaflets inside.
We sell a wide range of lockable poster cases, which you can find here.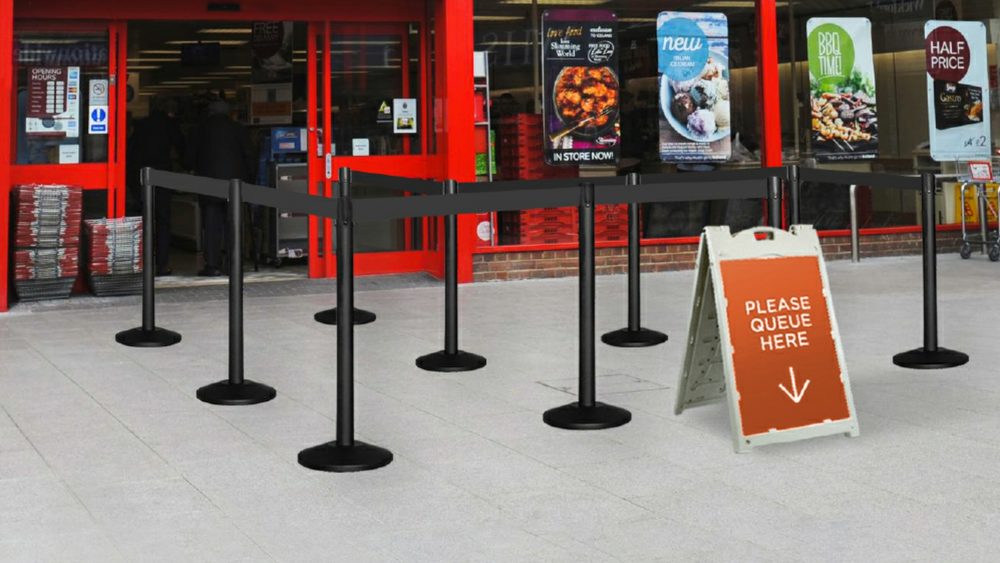 3. Queue Barriers
Schools use queue barriers for events and for managing traffic flowing into sports halls and dining halls. While they are not signage themselves, they slow people down, allowing you to place signage around the queue barrier.
The most obvious application for schools is outside dining halls, where schools can display meal deals and outside sports halls on parents' evenings. Queue barriers can also be used on flat fields and tracks during sports days.
You can find our full range of queue barriers here.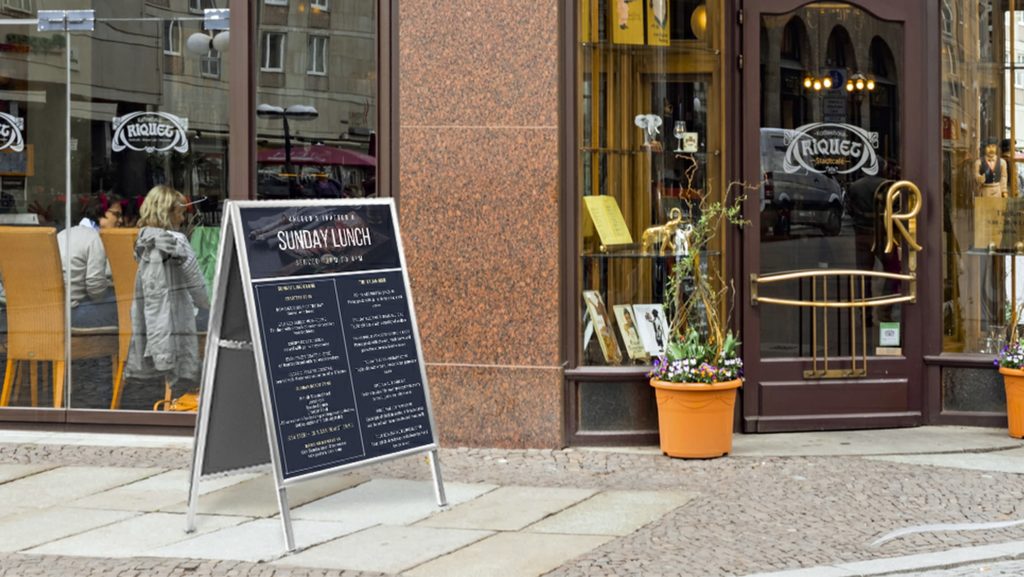 4. Aluminium A-Frames
Aluminium A-frames can be single or double-sided, although the double-sided variety is more versatile. These floor-standing units are great for posters, student notices and events because they are portable and easy to use.
To use an A-frame, you open the frame, unclip the screens, install your posters and open the legs, so the hinge locks into place.
Some A-frames are available in sizes A1 to B1, although A1 is the most popular size (B sizes are slightly bigger than A sizes).
Check out our range of A-frames here.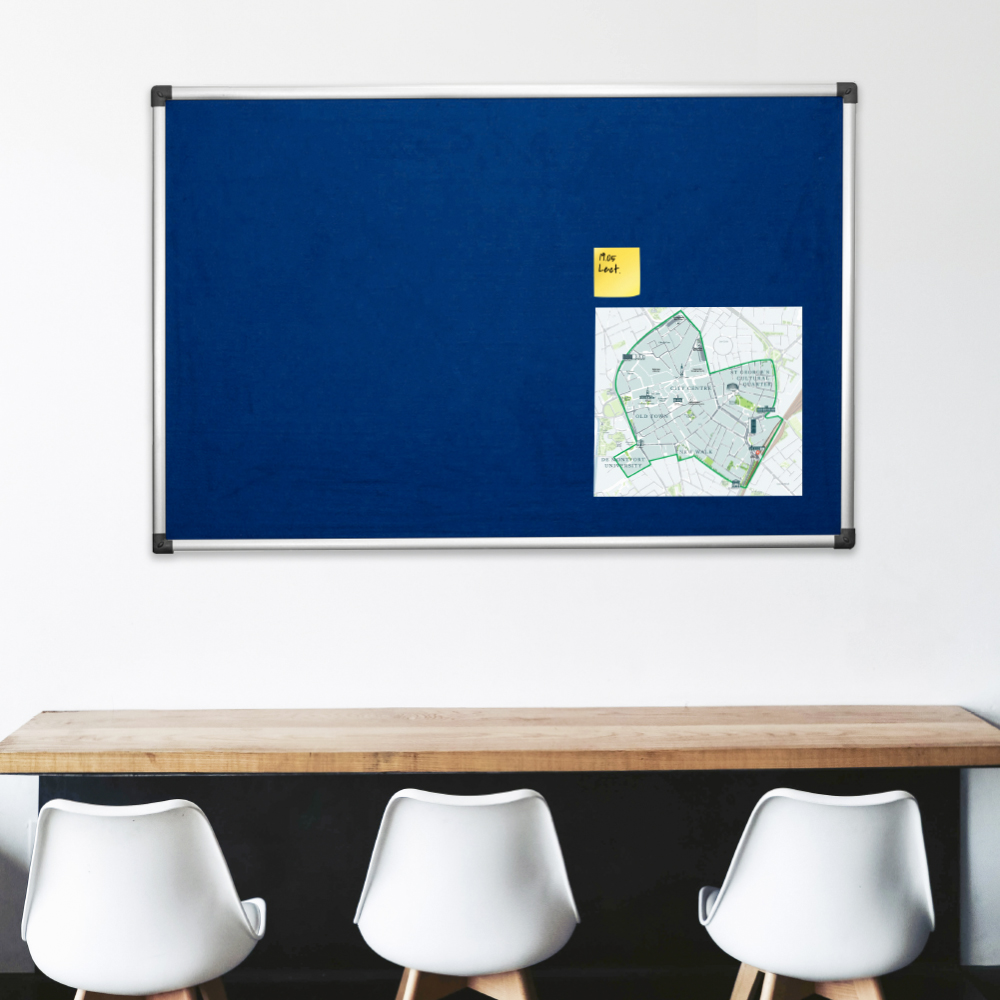 5. Notice boards
Notice boards are the bedrock of every school notice system, letting you pin notices, posters, cards, maps, drawings, and anything else paper to the board. The best thing about them is they act as a hub for important information.
Most schools have a student notice board to display upcoming events and meetings, class itineraries, stars/students of the week, and to remind students about behaviour. Classrooms can also use them as a learning aid.
You can check out our notice boards here.