As we head into spring there's a palpable sense of renewed hope right across the UK; lockdown measures are beginning to ease, the days are getting longer and warmer, and the Covid-19 vaccination programme is running smoothly.
Before long, things should start to feel much more normal – and a big part of that will be the reopening of physical retail stores.
However, we've had our fingers burnt once before and while the Government is optimistic that this pandemic will soon be over, the reopening of the country's economy is likely to be a cautious process.
When shops reopen, there's a strong chance we'll still have some social distancing measures still in place and for retail, that means queues.
Do you give good queue?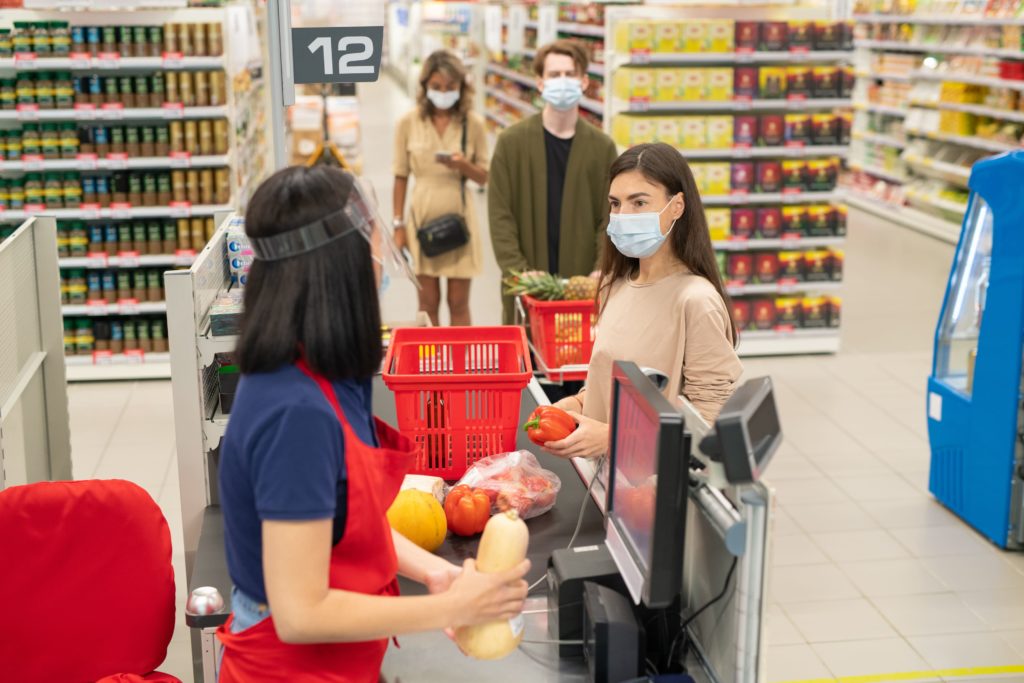 Queuing for things has become a real feature of this pandemic and a necessary evil that we have learned to tolerate much more readily than we did before.  But good queue management is still essential for retailers, not just to keep people safe, but to create a positive experience that primes customers to shop, and ensures they'll return again in the future.
We've all been in a nightmare queue at one time or another. The worst ones are lengthy and slow moving, in outdoor settings with no shelter, and poorly managed so it's impossible to predict how long you'll have to wait, especially if people are able to jump the queue altogether.
On the other end of the spectrum are those queues where the retailer has given real consideration to the comfort and safety of their customers, and created a queuing system that is as efficient and fast as it can be.
When waiting in line, perception is everything.  When you're standing in the rain, bored stiff, five minutes can feel like an hour – but if you're in a steadily moving queue with signage or window displays to look at while you wait, 15 minutes can seem more like five! 
So how can retailers manage queues more effectively?
As our economy reopens, safety in queues will be of paramount importance.  This means controlling the direction of the queue and ensuring people have the opportunity to space out appropriately.  Using retractable barriers is a tried-and-trusted way to do this, that also affords retailers excellent flexibility. 
A retractable queue barrier is a system of weighted bases and poles with retractable, interconnecting belts used to create a flexible cordon that can be configured to suit almost any space.  They can be used for single- and multi-line queues, and are especially useful for creating space-saving serpentines when a lot of people need to queue in a relatively small area.  Compact and easy to move around, retractable queue barriers can be used both indoors and out – they're ideal for retail, hospitality and more.
Retractable barriers have an additional benefit in that they make it difficult for people to 'jump' the queue. This is key factor in customer perceptions of queue management – if they feel they had to wait too long because of poor management and people pushing in, they're less likely to be a returning customer.
Adding value to your queue
Adding signage and information into your queuing system can help to reassure customers and reduce the boredom factor that often results in longer perceived wait times.
In all but the simplest of queues, consumers are shown to experience anxiety about whether they are waiting in the right place, or why the queue is taking longer than expected.  Including signage that clearly shows customers where to wait – or where not to wait – and offers some guidance on expected waiting times, can eliminate this anxiety.  Silverback's retractable queue barriers have optional accessories that let you add this type of signage to the top of the existing poles for a sleek solution.
Signage can also help to increase revenues by advertising to a captive audience in the queue.  Using a simple A-frame is a great way to advertise a special offer, or tempt shoppers to visit an in-store coffee shop.  Placing information or literature stands within the queue system not only gives shoppers something to look at or read while they wait, it's also a valuable opportunity to upsell customers on products or promotions they might otherwise have overlooked.
Silverback offers a wide range of queue management tools including retractable barrier systems, accessories, signage and more.  Browse our range today or for help and advice on making the right choice for your business, get in touch!