It's been a tough old time for retailers, but with the UK's 'non-essential' retail sector now open for business – hopefully for good this time – shops are looking ahead to what will hopefully be a long, hot summer of business.
After the ravages of a global pandemic, there's a lot of lost ground for retailers to make up; recapturing customer attention on the high street, rebuilding brand recognition and of course, bolstering consumer confidence to actually come out and shop in physical stores. As shoppers return, retailers will be fighting for their slice of the recovery pie – and POS displays could play an important role.
So how can POS hardware drive footfall in retail stores?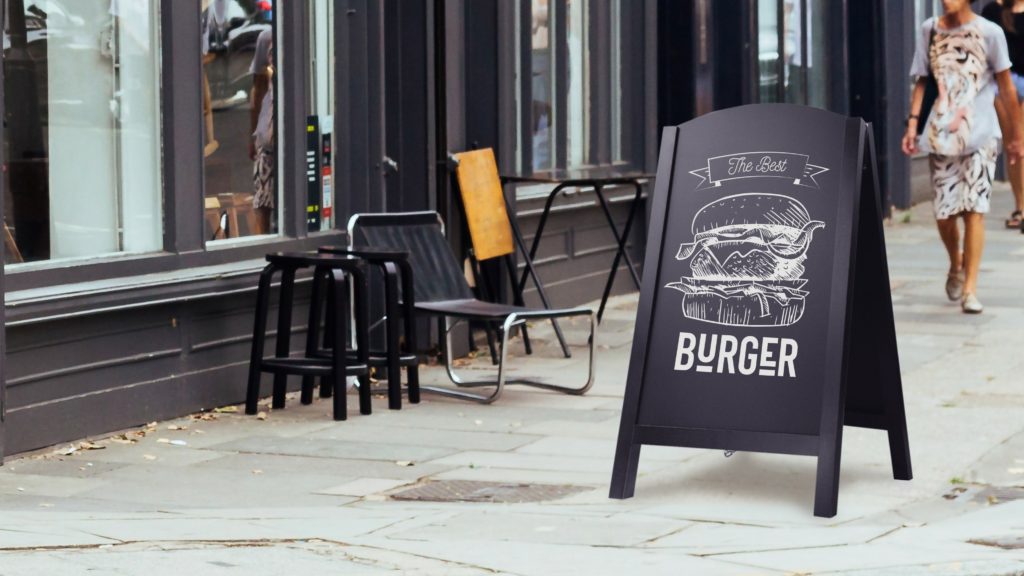 One of the most important roles POS hardware plays in attracting customers to your store is by physically extending the store footprint outward, onto the street. 
The use of pavement signs is a tried-and trusted way to grab the attention of passers-by who might otherwise walk on by, head down, staring at their mobile phone.  The size and height of a pavement sign makes it an ideal tool for catching the eye of the customer by advertising a product or instore promotion, or simply by reminding them 'we're open'.  Depending on the nature of the business, you might opt for a classic weighted and sprung pavement sign, a sleek and stylish A-board that's easy to bring indoors when needed – or for smaller spaces, an outdoor sign holder.
On the subject of outdoors, over the past year we've become accustomed to the appearance of hand sanitising stations everywhere we go, and even as restrictions ease it's highly likely that these will remain a fixture of the retail sector. 
Choosing a hand sanitiser station combined with a snap frame POS display is a great way for stores to position branding at eye level, while sending a strong message that they take the wellbeing of their customers seriously.  It's a small thing that we've come to take for granted, but an opportunity not to be overlooked!  For smaller stores with limited occupancy rates, a queue barrier system outside the door can perform a similar function, catching the customer's eye and reassuring them that you're taking steps to address their safety and confidence to shop.
Shop window style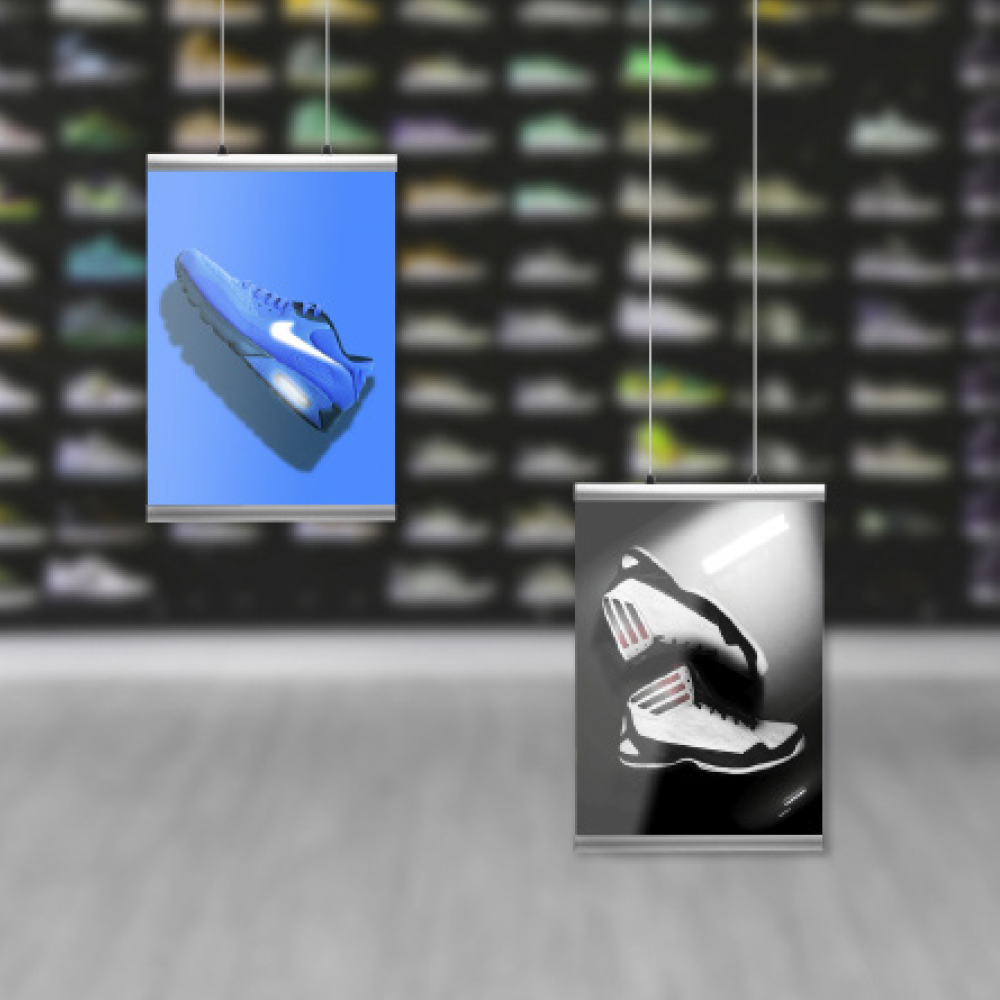 Of course, shop windows are one of the key areas of investment when it comes to enticing customers into a store.  Visual merchandisers pour vast amounts of effort and creativity into the styling of windows, enabling stores to compete with their neighbours for the most attention-grabbing look.  Here too, POS displays can play a key role. 
Pop-up banners are a fantastic way to display information in the shop window, especially for short-lived promotions or campaigns that don't warrant a complete re-dressing of the window.   For creating instant, impressive backdrops, it's hard to beat the versatility and cost-effectiveness of a poster hanger – these are available up to 85mm wide and will grip any printed media tightly, enabling it to be suspended from a ceiling or rail to create a fantastic foil for mannequins and other displays.  When you want to change up your look, simply open the clamp, replace your poster and re-use!
Once you've managed to coax those customers inside, you can use POS in all kinds of creative ways to help guide their journey through your store, encouraging them to explore what you have to offer and making sure they can always find what they need.  Tools like A-boards, lightboxes and totem displays are a fantastic way to do this, while those little finishing touches like snap frames on the back of changing room doors and leaflet holders by the checkout desk can all help to build a multi-layer marketing experience that ultimately converts to sales.
For further information about how POS displays can drive footfall as your business recovers from lockdown, or to discuss the best package of options for you, get in touch!